Danish Teen Discovers WWII Plane Crash and Remains of Pilot
A fourteen-year-old boy recently made an incredible discovery in a field behind his rural home in Denmark after he was given a history assignment from school.  The boy, along with his father discovered the crash site of a World War II
airplane and the remains of the pilot.
Daniel Rom Kristiansen was encouraged by his father, Klaus Kristiansen, to go look for some real history after his son was given a World War II history assignment from school.  What was it Klaus encouraged his soon to look for?  According to Mr. Kristiansen, his grandfather claimed that a plane had crashed on the land back in November of 1944.
"When my son Daniel was recently given homework about World War II, I jokingly told him to go out and find the plane that is supposed to have crashed out in the field," Kristiansen told a Danish news station.
Using a metal detector
, and not expecting to really find anything, the father and son headed out to search for the plane.  The detector began to beep and so the two began to dig.  Not finding anything, they decided to borrow an excavator from a neighbor.  After digging down four to six meters, the pair began to unearth the plane.
It was a German Messerschmitt plane.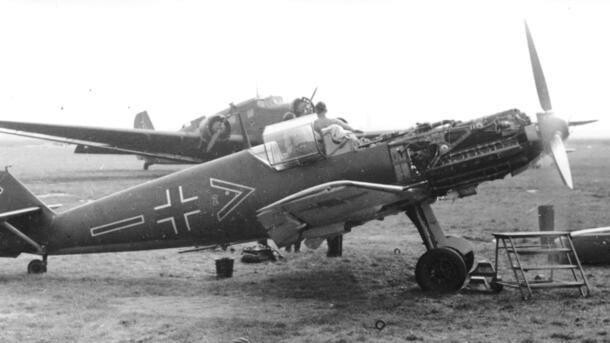 However, they also uncovered the remains of the pilot and some of his personal belongings.
"In the first moment it was not a plane," Mr Kristiansen told the BBC. "It was maybe 2,000 – 5,000 pieces of a plane. And we found a motor… then suddenly we found parts of bones, and parts from [the pilot's] clothes.
"And then we found some personal things – books, a wallet with money… Either it was a little Bible
or it was Mein Kampf
– a book in his pocket. We didn't touch it, we just put it in some bags. A museum is now taking care of it. I think there's a lot of information in those papers."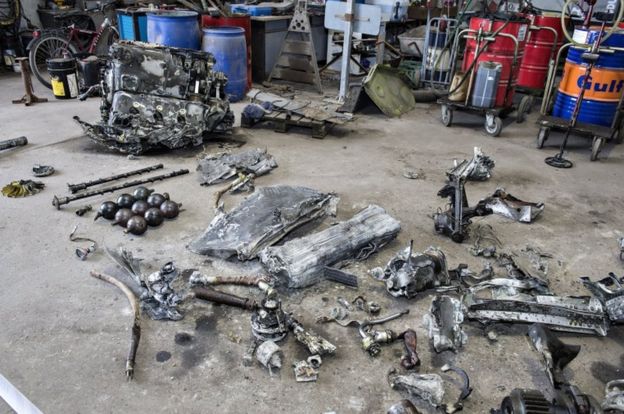 Mr. Kristiansen works in agriculture and the land they were digging on had been worked by his family for decades.  Having made the discovery, Kristiansen contacted two historians and Danish authorities, who proceeded to close off the area and bring in bomb disposal experts to remove ammunitions that were discovered at the crash site.
"We had never seen anything on the surface," Kristiansen said. "Not a single bit of metal.  He was telling a lot of stories, my grandfather. Some of them were not true, and some of them were true – but this one was true. Maybe I should have listened to him a bit more when he was alive!"
As a team of forensics work to identify the remains of the pilot, Kristiansen said, "Probably there is a pilot who will be buried now in Germany.  I would hope so."
Daniel completed his history assignment for school, but hopes to update it once the remains have been identified and possibly add something of the history of the downed aircraft.
Truly, this is a once in a lifetime find!
---