Despite Drought, California Govt Caught Watering FAKE Grass and Their Excuse is Ridiculous
Article first appeared at The Free Thought Project.
Only a careless person would waste water during a drought to water their lawn — only the government would bring that waste to an entirely new level by watering a fake lawn.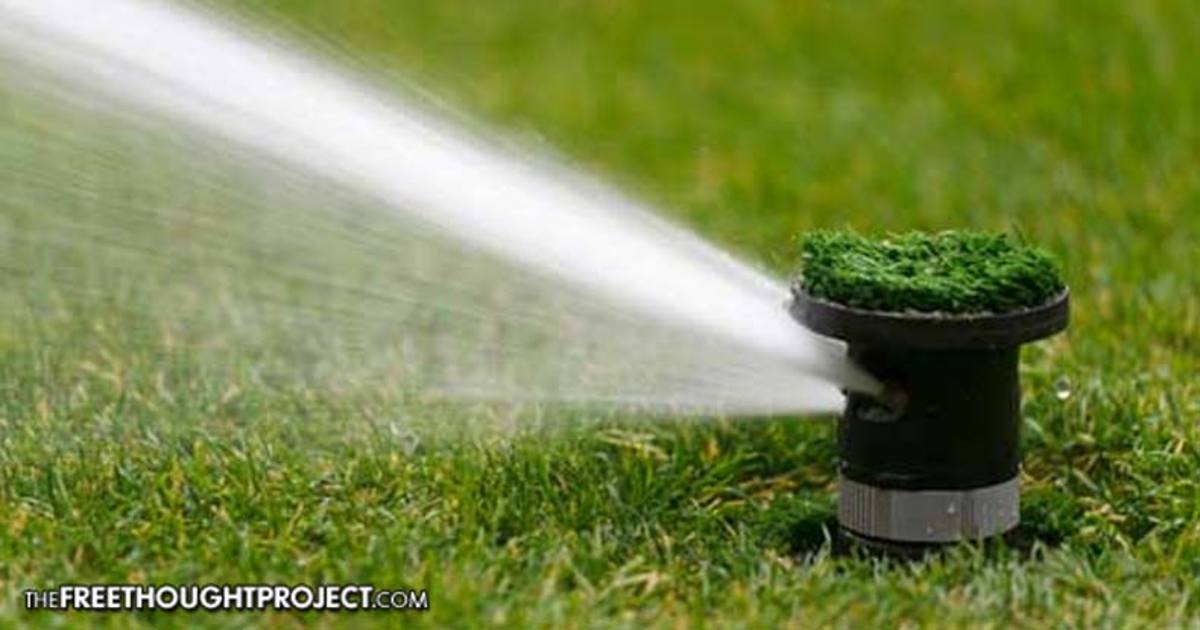 Los Angeles, CA — The drought in California has been big news for roughly five years, and water conservation is on everyone's minds. Oddly enough, government buildings in California are actually watering fake grass during these difficult times.
According to a CBS Los Angeles investigation, the Los Angeles Department of Water and Power has been using water sprinklers on fake grass at their buildings, despite claiming that they have curtailed their water usage. A sign at one of their locations even read "We stopped watering the grass to do our part to save water."
Local residents are furious with the situation, considering that there are strict regulations against their water usage, and they risk fines and other penalties.
"They're quick to fine us for certain things, overwatering or whatever. That kind of raise questions," resident Amber Gordon told CBS.
Responding to the criticisms, the DWP has come forward with the most ridiculous excuse, claiming that they are watering the grass to wash away apparent urine that is on the grass from animals and homeless people.
DWP spokesman, Joe Ramallo said that while they are watering fake grass at several locations, they have made efforts to cut back on their water usage.
"All told this program has removed over 1.3 million square feet of grass and replaced it with California-friendly landscaping. That's enough water to (serve) to 314 single-family homes in Los Angeles each year," Ramallo said.
Ramallo claimed that the fake grass was installed at 19 different locations, and apparently needs to be watered less than real grass. So according to him, this is actually a step in the right direction, despite the fact that it seems like a massive waste.
A sign near one of the locations reads "No customer of the Department shall use water in a manner that causes or allows excess or continuous water flow or runoff onto an adjoining sidewalk, driveway, street, gutter or ditch."
Yet, the sprinklers from these buildings are creating obvious runoff.
Richard Harasick, director of water operations at the DWP claimed that the measure was necessary to keep the area clean.
"We're rinsing the grass to make it more sanitary. We're really just trying to wash out dog pee," he said.
Harasick said that the urine on the grass leaves a foul smell in the air.
Perhaps a fence or a security guard would be a more environmentally friendly measure to keep people and animals from urinating on their property. But this is the state, who is not interested in efficiency, conservation, or even logic for that matter.
---