Why Is Israel Pushing FDA To Approve Booster Shots For US Citizens?
Zionist, Antichrist Israel has one of the highest injections in the world, and yet, those they have injected are dying or being injured, or they are the ones developing the different alleged variants. Therefore, one has to ask, why are they pushing the unconstitutional Food and Drug Administration to approve booster shots for the people of the united States?
First, RT reports:
Israeli health officials have agreed to present data from their country's rollout of Covid-19 vaccine booster shots to the FDA, potentially providing ammunition to help the Biden administration justify such a program in the US.
The US Food and Drug Administration (FDA) asked Israel's Health Ministry to brief the agency's advisory committee on booster-shot data at the panel's September 17 [virtual] meeting, according to Sharon Alroy-Preis, the ministry's head of public health.
"We have been asked to come and present Israel's experience and our data so that we can truly help the whole world to learn," Alroy-Preis said on Sunday in an interview with the country's Channel 12 TV.
Israel launched its booster-shot program on August 1, citing the waning efficacy of Covid-19 vaccines over time, and has so far administered the additional jabs to about 2.6 million people, or roughly 28% of the population.
We know their data is actually damaging to what they are attempting to do and neither Israel nor the FDA care because there is lots of money and power to be gained from this lawless behavior.
Keep in mind, Israel gave Dr. Anthony Fauci a million dollar Dan David Prize earlier this year for "defending science" and advocating for "vaccines" now being administered worldwide to fight the coronavirus plandemic.
Chris Menahan adds some other news to the mix in all of this. He writes:
Why don't they just email the FDA their data right now?
This meeting is clearly being timed right before the White House's Sept 20 booster approval deadline. This seems like it's all part of a scheme to help put down the mutiny at the FDA against rushing to approve boosters.
From the data that's already public, it appears Israel's mass Pfizer mRNA "vaccine" program is not working very well (if at all) and that's why they're telling the public to prepare for a fourth shot.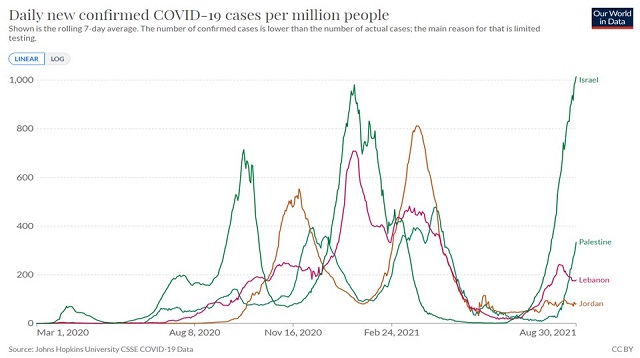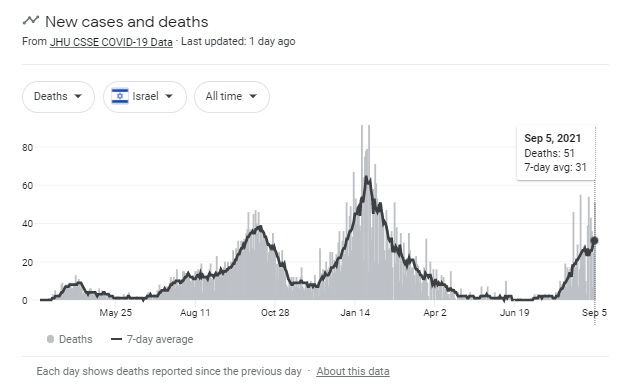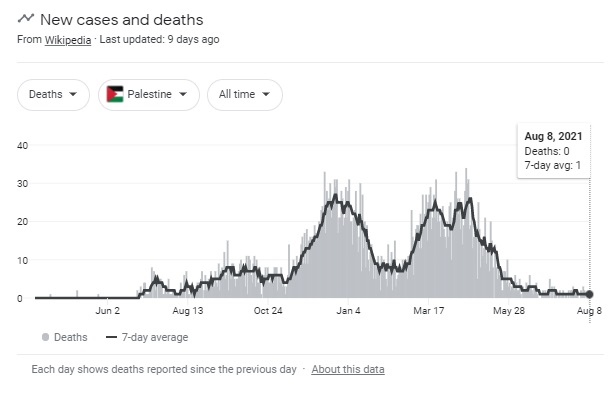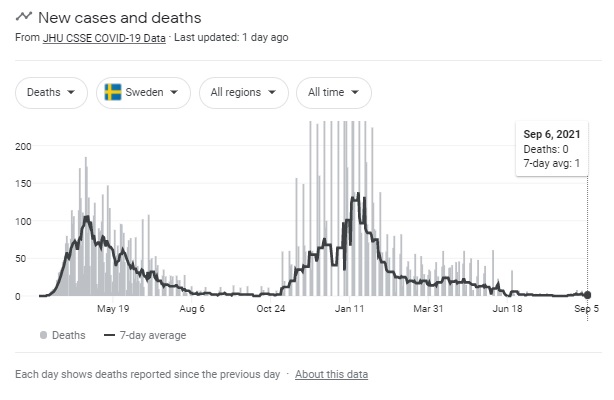 Not even one clinical trial has been completed proving the effectiveness of boosters nor detailing the side effect profile on third or fourth shots.
Why "follow the science" when you can just follow Israel?
Pfizer CEO Albert Bourla has very close ties with Israel and the two have been working together to scratch each other's backs. Pfizer under Bourla gave Israel early access to their vaccines and Israel gave Pfizer endless positive PR claiming the mRNA "vaccine" was a panacea.
Israel is now at the forefront of rolling out booster shots and they're pushing US officials and "the whole world" to do the same.
Pfizer reported in July they're expecting $33.5 billion in revenue in 2021 and have been saying for months now they expect to start bringing in huge profits off the sale of (potentially endless) boosters.
Pfizer expects revenue from the COVID-19 vaccine will reach $33.5 billion this year — a 29% jump from the previously estimated $26 billion. https://t.co/K6WyUYpRrk

— Axios (@axios) July 28, 2021
Pfizer executives explain to investors that people may need a third dose of covid vaccine, in addition to regular yearly boosters. The company will soon begin plans to hike prices given the "significant opportunity for our vaccine" https://t.co/rvOy2782Kn

— Lee Fang (@lhfang) March 15, 2021
"But we think as this shifts from pandemic to endemic, we think there's an opportunity here for us." pic.twitter.com/Fj7d6up9mW

— Lee Fang (@lhfang) March 15, 2021
Axios reported in July that Pfizer's experimental mRNA injection "is on pace to be the world's top-selling drug of all time, by far."
Pfizer's experimental mRNA shot was only approved for "emergency use" last year after President Trump's chief of staff Mark Meadows told then-FDA commissioner Stephen Hahn to approve it by December 11th or be fired by the end of the day.
Hahn caved to the threats and complied.
See? It's all about the money. Your life, your health and your physical and mental abilities are of no concern to these people.
What's even more amazing is that scientists in Israel, as well as the people, have been warning about these shots and how dangerous they are. Still, here is another instance where Israel is sticking its nose in our business where it doesn't belong and we should smack it and tell them to mind their own.
Article posted with permission from Sons of Liberty Media
---