Despite What Elon Musk Said About Free Speech, Twitter Blocks Engagement For Independent Journalist Platform Substack
While many will argue, in order to defend globalist puppet Elon Musk, the reality is that he hasn't freed Twitter.  He's just put a new face on it.  Twitter is still very much about suppression of free speech.  Take for instance that my previous account on Twitter (now here) remains suspended while they review my post which was an interview with Dr. Bryan Ardis, that was supposed to take 24-48 hours.  That was one year ago!  Now, they are blocking engagement with the Substack platform, and keep in mind that Substack is really not in competition with Twitter as the platforms are completely different.
Christina Maas reports:
Twitter users can't like, comment on, or retweet tweets linking to Substack publications.
The users of Substack, an email newsletter platform, are unable to embed tweets in their stories and Twitter users are currently unable to like or comment on a tweet that links to a Substack publication on the .substack domain.
Users are sharing screenshots that say, "Some actions on this tweet have been disabled by Twitter," when they try to post Substack links to Twitter.
Reclaim The Net was able to confirm the restriction.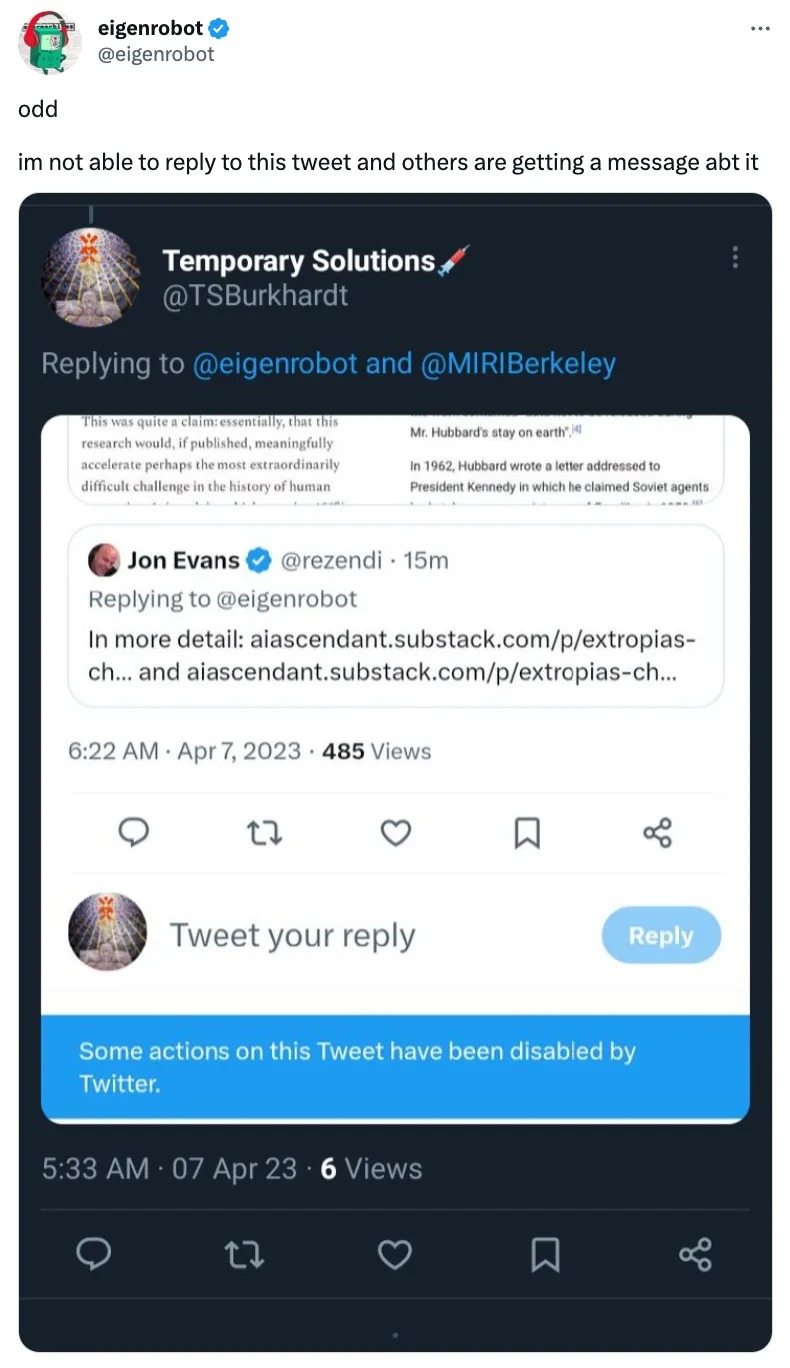 Substack writers attempting to to embed tweets in their Substack articles are also finding that it doesn't work. "Twitter has unexpectedly restricted access to embedding tweets in Substack posts" a notice states.
Substack tweeted, "We're investigating reports that Twitter embeds and authentication no longer work on Substack. We are actively trying to resolve this and will share updates as additional information becomes available."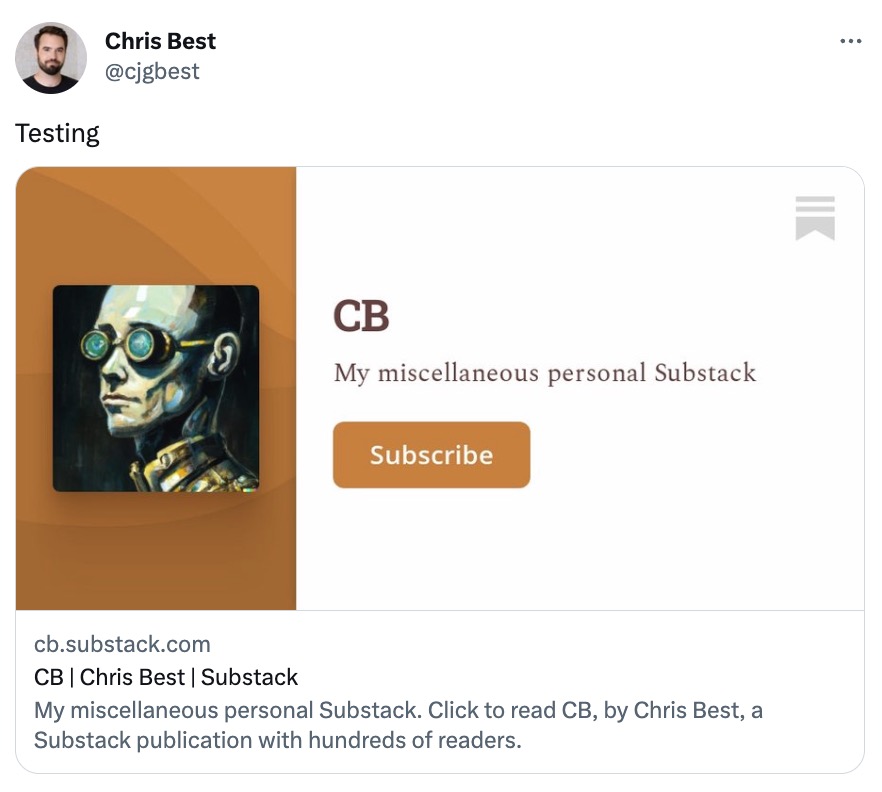 Since purchasing Twitter, Elon Musk has made attempts to block other platforms from being linked to on Twitter – notably links to Twitter rival Mastodon. Musk also tried banning users from promoting their Mastodon accounts in their tweets or bios. The policy has since been reversed.
However, this is the first time Twitter has blocked such a large up-and-coming platform. Substack lets independent writers post articles and newsletters and is the go-to platform for many journalists and writers that want to go their own way and rely on subscription revenue instead of invasive advertising that most mass media relies on.
Twitter is also a big driver of traffic to Substack publications as independent writers promote their work on the platform.
There has been speculation that Twitter may be blocking Substack in retaliation after the platform this week rolled out a Twitter alternative.
Substack Notes looks similar to Twitter and lets users share posts, quotes, comments, images and links and ideas in a feed that looks like a Twitter feed.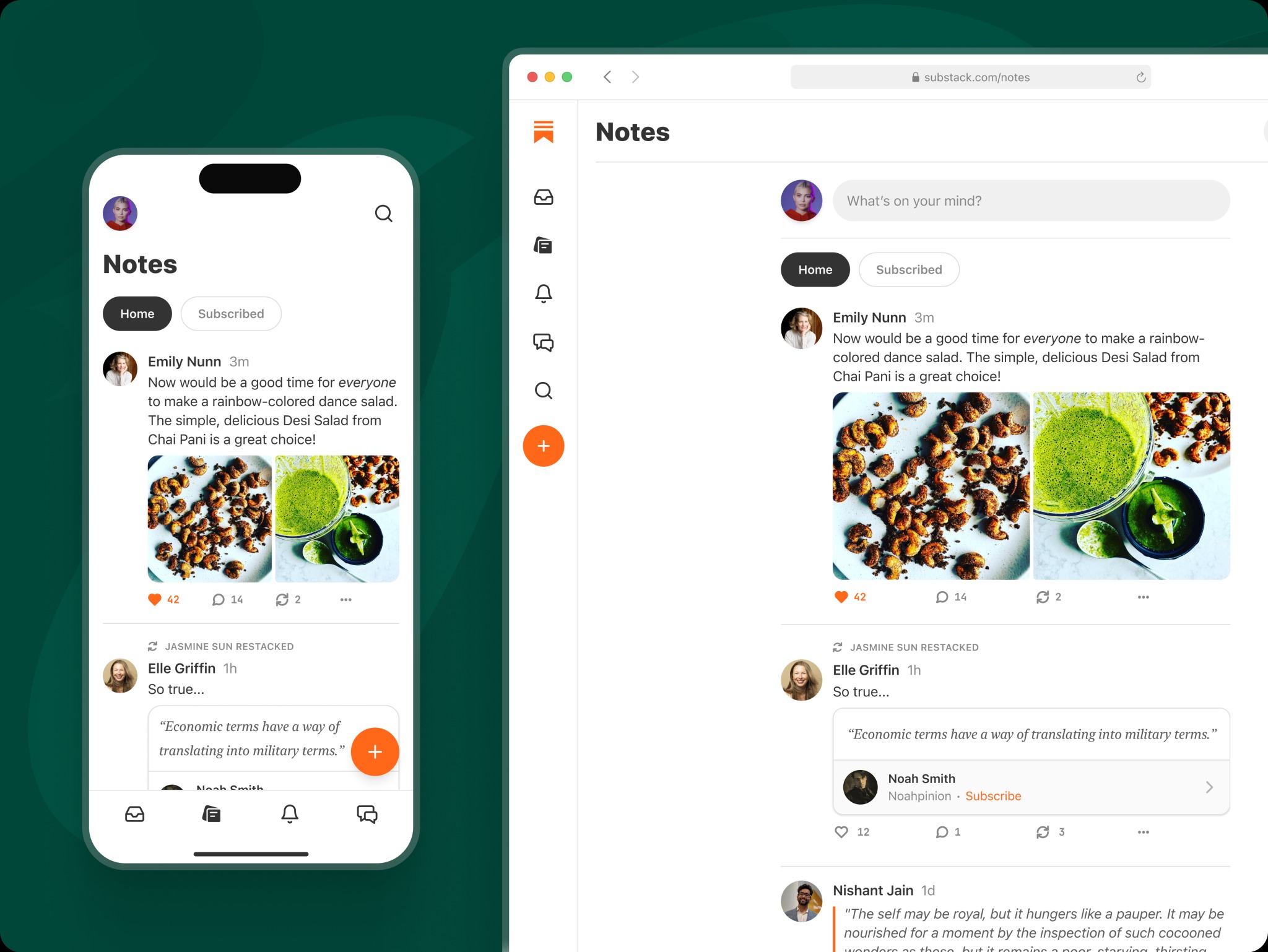 Similar to retweets, there's also the option to "restack," a post.
"The lifeblood of an ad-based social media feed is attention," the company wrote in a blog post. "By contrast, the lifeblood of a subscription network is the money paid to people who are doing great work within it. Here, people get rewarded for respecting the trust and attention of their audiences. The ultimate goal on this platform is to convert casual readers into paying subscribers. In this system, the vast majority of the financial rewards go to the creators of the content."
If Twitter is retaliating against Substack over introducing this feature, it will impact journalists that have been favorable to Musk's takeover of Twitter and have reported on the Twitter Files and censorship that took place on Twitter prior to Elon Musk's takeover. For example, Matt Taibbi, Michael Shellenberger, and Bari Weiss all run Substack publications and have been instrumental in the distribution of Twitter Files. However, the actual Twitter files content was posted directly to Twitter.
Article posted with permission from Sons of Liberty Media
---