FBI & NYPD Ignored Bizarre Sexual Abuse Expressed By Epstein Accuser
Despite the fact that the FBI and the New York Police Department knew of the bizarre sexual abuse by billionaire pedophile Jeffrey Epstein they did nothing regarding the claims of one of his accusers.  Both entities knew of Epstein's incarceration and failed to protect him from what can only be understood as either being "suicided" or faking his own death; there was no Jeffrey Epstein suicide and doctors and at least one attorney have refuted the claims of the New York Medical Examiner's Office.
Doctors & Attorney Agree On Death Of Jeffrey Epstein: Homicide "More Likely"
A lengthy report at The New York Times, an outlet that has significant ties to Epstein reports, "Nine years before any police investigation, Maria and Annie Farmer reported the troubling behavior of Jeffrey Epstein and his companion, Ghislaine Maxwell. No one would act."
That "no one was the FBI and the NYPD.
Keep in mind that the sisters reported this 24 years ago, which could have spared many of Epstein's victims the crimes against them.
Also, keep in mind that Ghislaine Maxwell, who was a partner in crime with Epstein and a part of his Mosaad honey trap operation, continues to remain uncharged and claims that she didn't do anything wrong despite claims against her.
In the NYT report, it's clear that Farmer had a real issue with Epstein promising her the world while he and Maxwell "violently groped" her, and she recounted how some young models for Victoria's Secret would be demanded by Epstein to be part of his "casting couch."
In July, Zero Hedge reported by way of The New York Post:
Epstein, who was formerly 'close' friends with Victoria's Secret owner Leslie Wexner, "relied on …[the] modeling business to source underage girls for sex," according to investigative reporter Conchita Sarnoff's new book "Trafficking."
According to an account by Italian model Elisabetta Tai, Epstein tried to take advantage of the 21-year-old aspiring Victoria's Secret model in 2004 after she was promised that a meeting with a 'very important' man could land her a gig with the apparel company.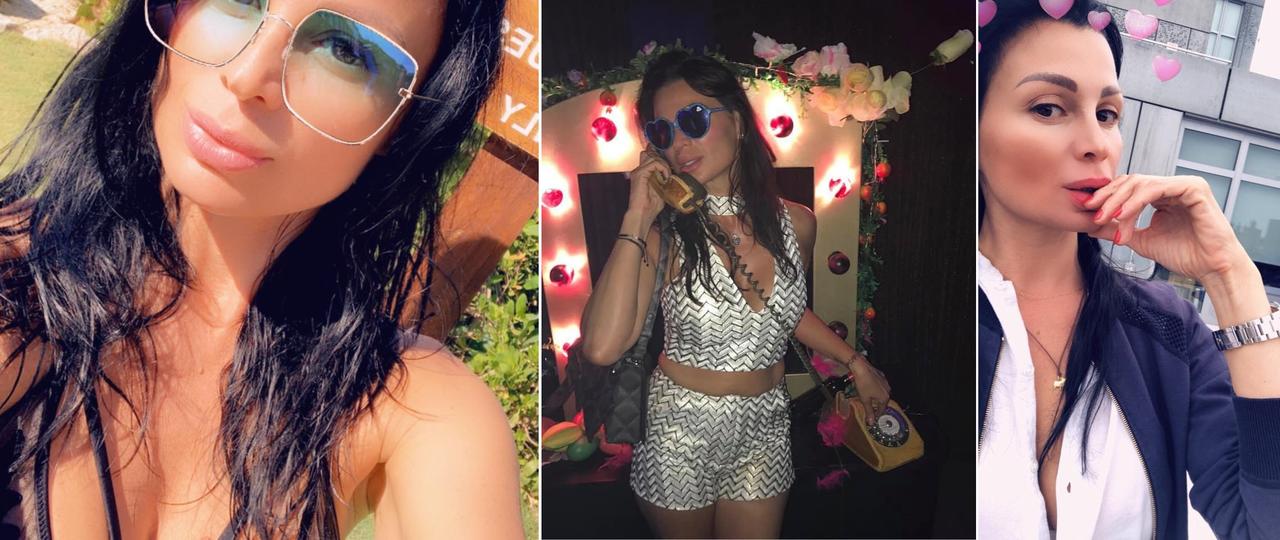 "He told me this is one of the most important people in modeling," Tai said of her booking agent. "He said that this man is in charge of Victoria's Secret and he's going to change your life."
"I rang the doorbell of this incredible mansion, and a butler answered the door," said Tai, originally from Padua – located around 20 miles from Venice. "It was astonishing. It was a very beautiful house, and I saw about five models walking around as soon as I walked in. I was so excited."
Tai was greeted by a woman with "short black hair" described as Epstein's longtime confidant and 'Madam,' Ghislaine Maxwell, who showed her into Epstein's office. While she hasn't been charged in connection with Epstein's activities, Maxwell has been accused by three women of recruiting young women for the financier.
The woman with the short hair introduced Tai to Epstein, who was dressed casually in a shirt and jeans, she said. As Epstein started to ask her questions about her background, she noticed a massage table near his desk.

She said she didn't think anything of it, and reached for her portfolio to show Epstein her previous modeling work in Italy. Tai had done a few modeling jobs in her native country, "but nothing big, nothing like I imagined I could do in America," she told The Post.

As Tai talked about her experience in halting English, she said Epstein moved to the massage table and began to remove his clothes.

"I thought he was preparing to have a massage, and that someone was about to come in to the room and give him a massage," she said.

But Tai said she panicked when Epstein lay down naked on the table and told her to approach.

He then handed her a vibrator, she said.

"I froze," she said. "I didn't know what to do.

"I just grabbed the vibrator and threw it at his head," she said.

"I mean, I don't know where it landed, I just blacked out and then I ran as fast as I could out of the room." –NY Post
While trying to run out of the house, the woman Tai fingered as Maxwell grabbed her to ask what she was doing.
"She told me that I couldn't just leave," said Tai, adding "She said that this man is important, that he is a friend of President Clinton."
Tai said that she was too scared to tell anyone, which means he did it according to the 'Kavanaugh standard' established by Democrats in 2018.
"I was too scared to tell anyone," Tai told the Post. "I was too shy and scared that someone would come after me to blackmail me or maybe worse."
Epstein, who was an investor in a Manhattan modeling venture, has been accused by prosecutors of using his connections to the modeling company to "audition" girls to give him massages that often ended up in sexual abuse.

…

A former Manhattan-based model agent, who spoke on the condition of anonymity, also alleged an Epstein-Victoria's Secret pimp pipeline.

"He [Epstein] portrayed himself as the back door to get a girl into Victoria's Secret. Some of those girls got in," he said.

He promised the catalog and ad-campaign jobs, not the supermodel fashion-show gigs, he added. –NY Post
"It was still significant cash for a young model doing the catalog," an agent told the Post. "They weren't making hundreds of thousands but they could make about $5,000 a week modeling for the campaigns or the catalog. Not all the girls sent to him got jobs, but a lot of them did."
According to another Manhattan model entrepreneur, Maxwell was actively recruiting at Victoria's Secret events.
"They were always these really trashy shows full of rich men in the audience," he said. "Ghislaine acted as the kind of Nazi guard, telling everyone where they were sitting in the audience and that she had new 'pop tarts' which is what she called the young models."
***
Farmer says that Maxwell would leave the house saying, "I've got to go get girls for Jeffrey."
Ms. Maxwell would refer to the girls she was looking for as "nubiles," Ms. Farmer said. "They had a driver, and he would be driving along, and Ghislaine would say, 'Get that girl,'" she said. "And they'd stop, and she'd run out and get the girl and talk to her."
That's not all.
Former President Bill Clinton brought about a "bustle" of "anticipation" to Epstein's house, according to Farmer.
Additionally, Farmer's mother, Janice Swain, claims to have met Donald Trump in Epstein's office.  However, it was alleged that Epstein told Trump, "She's not for you."
Annie was "subjected to a troubling topless massage at Mr. Epstein's ranch in New Mexico," after Maria introduced Annie to Epstein.
According to the NYT:
when she woke up in the house one morning, she recalled him coming into the room, saying he wanted to cuddle, and getting into bed next to her.

Ms. Farmer also recalled Ms. Maxwell repeatedly asking whether she wanted a massage. Eventually relenting, Ms. Farmer followed directions by taking off her clothes and bra and getting under a sheet on a massage table. Ms. Maxwell performed the massage, at one point having Ms. Farmer lie on her back as Ms. Maxwell pulled down the sheet to massage her chest.

"I don't think there was any reason for her to be touching me that way," Ms. Farmer said.
But Annie wasn't the only one.  Marie had a very disturbing encounter with Epstein and Maxwell also.
One night, she recalled getting an unusual request: Mr. Epstein needed his feet massaged.

The foot massage was brief and awkward, Ms. Farmer recalled, as Mr. Epstein groaned with what seemed like exaggerated pleasure, followed by a yelp of pain. Then he invited her to sit on the bed, where he was watching a PBS program about math.

Ms. Maxwell joined them on the bed, Ms. Farmer said, and the night took a sudden turn: Both Mr. Epstein and Ms. Maxwell began groping Ms. Farmer over her clothes, rubbing her body, commenting on her features, and twisting her nipples to the point of bruising. She said they did so in unison, mirroring each other's movements. Fearing that she was about to be raped, Ms. Farmer eventually fled the room and barricaded herself in another part of the house.

She soon discovered that three nude photographs she had kept in a storage box were missing. The photos were of Annie and a third Farmer sister, who was 12, modeling for Maria's figurative paintings.
Maria claims to have contacted the New York Police Department and the FBI about what was going on, but they did nothing.
Officers at the New York Police Department precinct took a report on the purported threat and on the art theft allegation, a copy of which was obtained by The New York Times. But they referred her to other agencies, including the F.B.I., concerning the assault allegation because Ohio was outside their jurisdiction, Ms. Farmer said.

Ms. Farmer said she called the F.B.I. and spoke for about half an hour with the agent who answered the phone. The agent did not say what would happen with her report, she said. She asked if she should phone other law enforcement officials in individual states, like Ohio and New Mexico, and was told that was "up to you," she said. She recalled contacting at least one other jurisdiction — she did not remember which — and making no progress.
"I did not want another young lady to go through what Annie went through," said Maria Farmer in a recent interview. "I could handle what happened to me. I could not handle what happened to her."
NYPD and the FBI weren't the only ones to ignore Maria Farmer, according to NYT.
Farmer said she also raised her concerns about Mr. Epstein with leaders in the art community, including Ms. Guggenheim, the dean at the art school who had first put her in touch with Mr. Epstein. But she said Ms. Guggenheim did not seem to take the issue seriously. Ms. Guggenheim said in an interview that the details she was aware of at the time did not rise to a level that would require intervention.

The two Farmer sisters made another run at telling their story in 2003 to Vicky Ward, a reporter for Vanity Fair, which had commissioned an article about Mr. Epstein's complicated finances that would also mention his proclivity for young girls. The article was published with no mention of the Farmers, and they felt they were left badly exposed.
Tyler Durden points out that following an interview with Vanity Fair, the sisters "claim to have received angry phone calls – including one from Maxwell in which they were warned,"Better be careful and watch your back," adding " 'I know you go to the West Side Highway all the time. While you're out there, just be really careful because there are a lot of ways to die there.'"
"Epstein continued to prey on young women for nine years before anyone began investigating his proclivities," Durden added.  "After his 2008 stint in jail under a 'sweetheart' deal which allowed him to leave the jail and essentially roam free under loose guidelines his lawyers were able to secure. And after his second entanglement with the law – this time an arrest for sex trafficking underage girls, Epstein was found dead in his jail cell pending trial – which was ruled a suicide."
And there you have it.  Now, the question is, where is Ghislaine Maxwell?
Article posted with permission from Sons Of Liberty Media
---