Woman Jailed for 4 Months for Building an Addition for Her Sick Mom in Her Own Backyard
Article first appeared at The Free Thought Project.
Augusta, GA — Nothing dismantles the notion of Land of the Free quite like the government kidnapping and caging you for building an addition to your home on your own property. Amy McKinnon is learning the hard way after she was thrown in jail this month for building an addition for her sick mother without going through the proper extortion channels of the state.
Sadly, her neighbors and the media are actually praising this nonsense as if McKinnon is some kind of criminal.
"Nobody in their right mind would buy something next to a monstrosity like this," neighbor Don Gilmore told FOX 8 News.  "Obviously, it's an eyesore and it sticks out because it doesn't belong here."
Don is referring to the addition in McKinnon's backyard that is on her own property and behind a fence.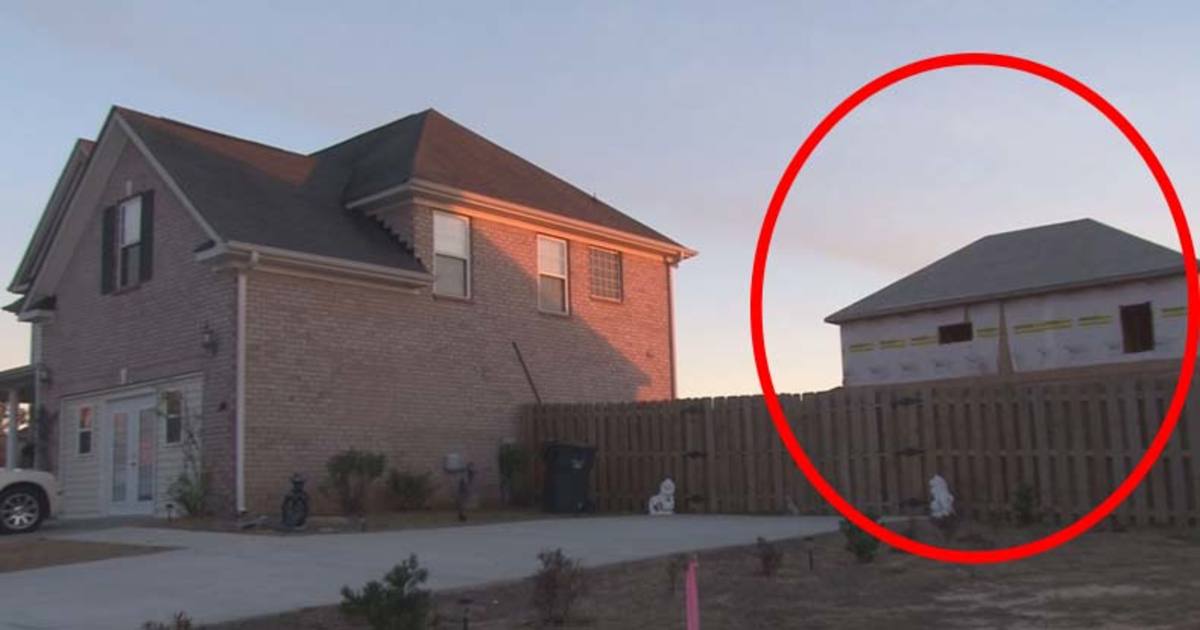 McKinnon was arrested because her building size exceeded that of the permit she was forced to acquire through the city.
Code enforcement officials say McKinnon was initially approved for a 562ft2 gazebo, according to FOX 8. However, according to officials, McKinnon's structure was more than just a gazebo.
"It was between the end of the first phase being approved and the second phase being approved that the inspectors found that this was not at 562ft2 home," Code Enforcement Manager Terrence Wynder said.
McKinnon, who actually went through the proper channels of extortion and permission to build a structure on her own property, felt she was acting within the confines of the law.
As FOX 8 reports, according to documents from the planning and zoning board meeting, McKinnon said she was told by an inspector that as long as she connected the new structure to her current home, it would be fine. So she decided to go bigger in order to move her sick mother in.
But Wynder said the city never said this, and says they issued McKinnon a ticket for building a structure larger than authorities granted her permission to build.
"We wrote her a citation saying that you have to go to court. You are in violation of the zoning ordinance having two structures on one parcel of land," says Wynder.
After officials 'caught' McKinnon committing the 'crime' of building a structure on her own property that they did not approve of, McKinnon was given an ultimatum.
Drastically reduce the size of the structure or demolish the entire thing. Not wanting to throw her hard earned money down the drain because of this tyrannical move by officials, McKinnon refused.
For not demolishing a building on her own property — McKinnon was sentenced to 120 days in a cage.
FOX 8 reports that they hope this is "wake-up call for anyone who is looking for loopholes to get around the law."
"I want to see this thing come down yesterday!" says Gilmore as he gloats in his ability to use state power to hurt innocent people for doing things on their own property that he disagrees with.
Of course, if McKinnon had done something to harm Gilmore or her other neighbors like burying toxic waste in her backyard, this would not be justified. However, that was not at all the case in this instance. McKinnon is in a jail cell right now for the sole reason that she didn't pay enough money to the state to do what she wanted on her own property — simple as that.
FOX 8 WVUE New Orleans News, Weather, Sports, Social
Read more at http://thefreethoughtproject.com/woman-jailed-for-4-months-for-building-an-addition-for-her-sick-mom-in-her-own-backyard/#rhPphFqp6biiJhVm.99
---